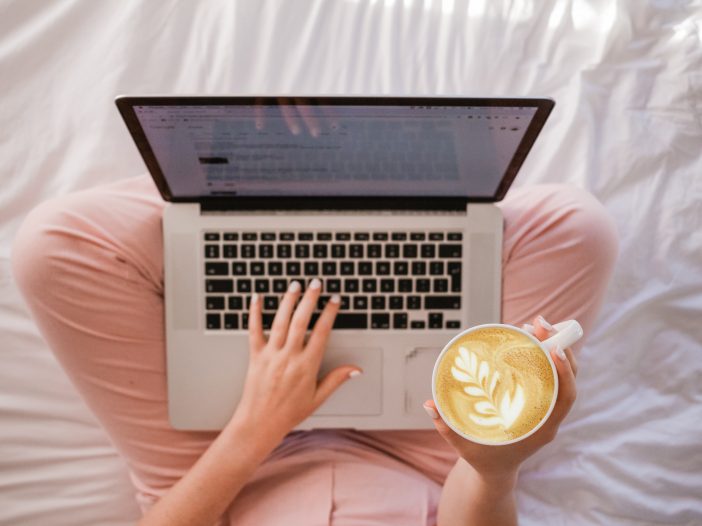 Blogging has shifted significantly over the years – it's unlikely that you are subscribed to an RSS feed of your favorite blogger like many of us were in the old days. But the art of blogging is going strong, and many content marketers like Crossmore Marketing still see huge success with blogs for both ourselves and our clients. So, is blogging still relevant in 2023? 
Blogging is still invaluable in marketing a small business. Ranking for a key search term in your industry can result in thousands more pageviews per month.
Not sold on starting a blog for your small business yet? Or do you have one which you're struggling to get pageviews on? The rest of this article will give you three reasons why you should post regular blogs or articles on your business's website AND our tips on how to make sure those blogs succeed.
Your Small Business NEEDS a Blog – Here's Why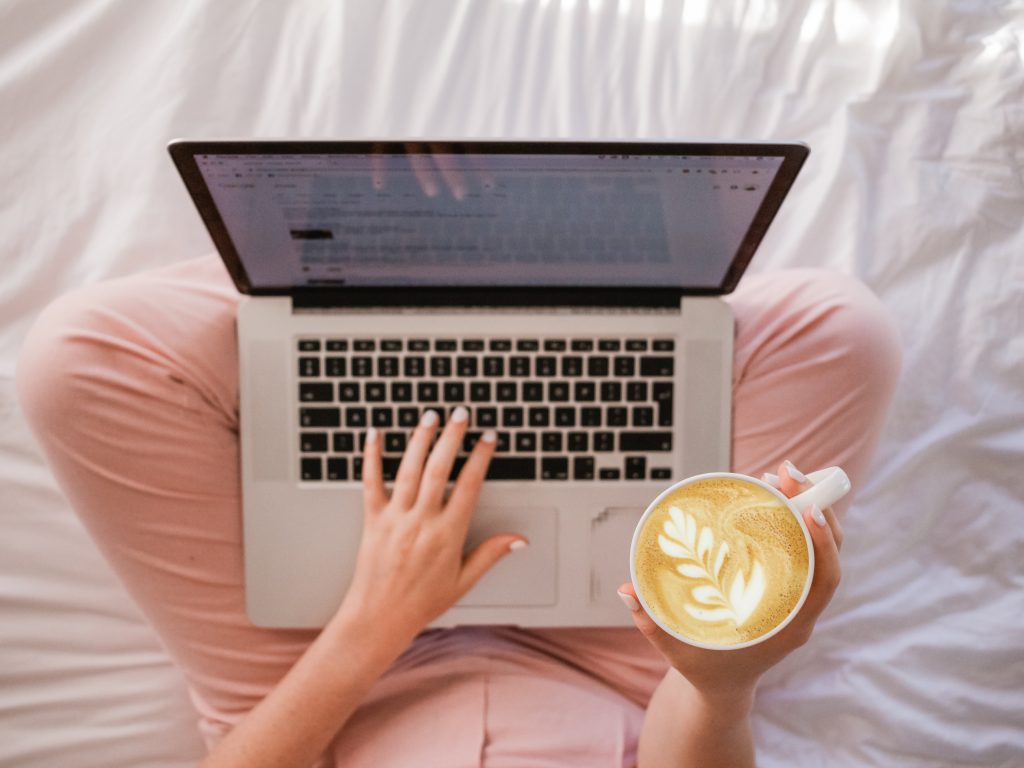 Effortlessly Drive Traffic to Your Site
According to OptinMonster, each month:
Approximately 409 million people view more than 20 billion blog or article pages
77% of people online read blogs and articles
Web users in the United States spend 3 times more time reading blogs or articles than they do reading emails
What does this mean for you, a small business owner with a niche area of expertise? You have knowledge that people are searching for!
Think of each blog post as a billboard, except the monthly fees for a domain cost SO much less. When you write an article in your wheelhouse, it diverts some of that substantial search traffic to your website.
Neal Schaffer, a content marketing expert, describes it perfectly.
"The everyday consumer is smart and has a limited amount of time. They make informed choices, not only about what they want to buy, but what they want to read. It's only by offering your reader something truly valuable, that you'll get the conversation started."
Establish Your Business as a Trusted Authority
Your blog is your opportunity to let your unique voice and perspective shine while sharing valuable insights and knowledge with its readers. It allows you to build an authentic relationship with potential customers who are asking questions you hold the answers to.
We've all been to small business websites where you can't get a sense of who is running them or what they're about. They've got a couple of pages with minimal content and a 'Contact Us' button.
I don't know about you, but those sites don't typically win my business.
If each visitor to your site learns something new about a topic they're interested in and you as an expert on the subject, you've established a solid foundation for a relationship.
It gives your target audience a chance to really get to know you. And it allows visitors who aren't part of your target audience a chance to self-select out, rather than wasting your time on a lead that won't pan out.
Creative Control is in YOUR Hands
Social media allows you to build relationships with potential clients online. But it is fast paced, nuanced, and usually not the best platform for education (entertainment content tends to do better).
Each social media platform has best practices for posts to succeed, and none of them are the same across all platforms. Not to mention the different size limitations for images or videos on each app.
Even if you manage to handcraft a perfect post, social media feeds update so rapidly that it will quickly be buried by newer content, and then you have to do the process all over again.
A blog is a valuable asset just like social media because as long as there are people searching for the information you provide, it will be relevant.
You can absolutely win business off of a blog post that is 6 months old – the same is much harder to say for your 6 month old Instagram post. Social media simply has a much shorter shelf life.
You also retain complete control over your content on a blog. You decide the design, sizing, font, images that accompany it, and you know it'll be there even if your various social media apps go under.
Not to mention, if Instagram, TikTok, etc. go down (like they did on Oct. 4, 2021), your blog will still be up. And you own the content – nobody can take it away from you or block you from posting like IG, TikTok, etc. can.
Running a blog is like owning a home instead of renting one.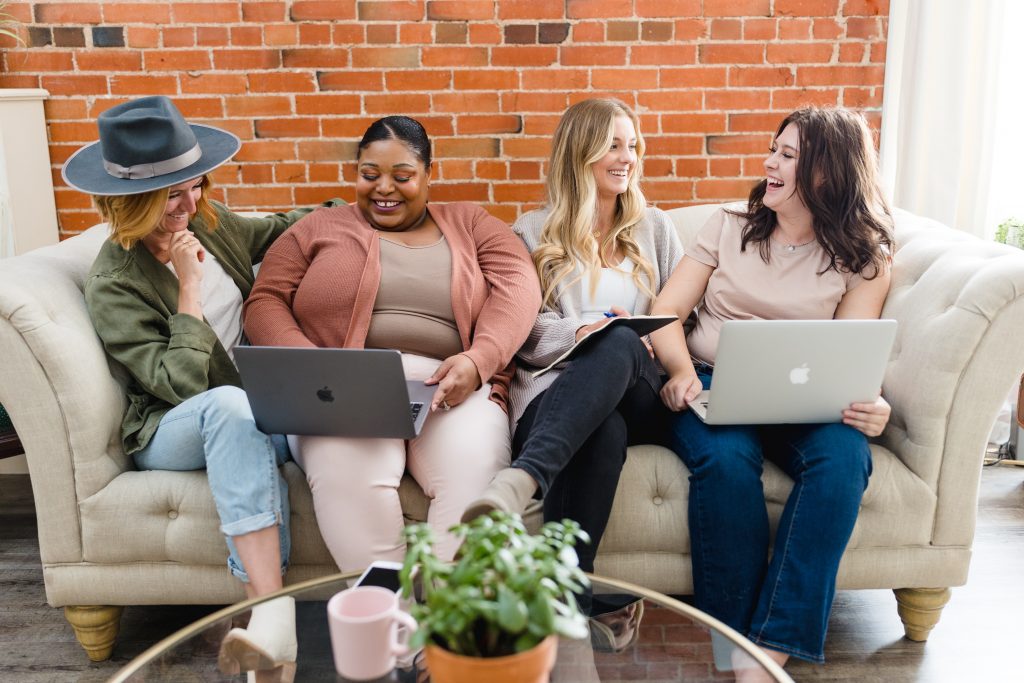 Ten Tested Tips to Successful Blog Posts
Now that we can agree on the value of a blog, even in 2023, let's crack into how you can ensure your small business' blog will thrive. Here's our list of suggestions to stand out, no matter what your niche is.
Visualize your target audience, and write to them! Make your voice authentic and match how you would converse with a real life customer.
Focus on evergreen, unique content – you don't need to cover the news.
Don't be afraid to dive deep – give the best answer to the question out there!
Organize your thoughts – a table of contents can really help your readers.
Stay skimmable – use lots of headings.
Links are friends, not foes – provide the most complete information that you can, even if that means linking to another website.
Engage with your audience – if they comment with questions, get back to them.
If you can, build one other platform alongside your blog – YouTube is our favorite if you're looking for a semi-evergreen solution.
Read, read, read other's blogs. You can only do better than other in your niche if you know what they are already talking about.
Visualize Your Target Audience
Your target audience, sometimes referred to as your ideal customer, is THE person you're speaking to. They can be based on a real person you know, or completely fictional.
When identifying your small business' target audience, get really specific about who they are. How much do they make? What education do they have? Where do they live? Are they parents? Do they have hobbies? Get to know them really well.
You want to know their age, career, home life, whether or not they have kids/pets/plants/, what their hobbies are, what they wear, where they shop, what they watch on TV, what they read, and their hopes and dreams. The more detail the better.
Amy Porterfield, a giant in the digital marketing space, has a great podcast episode and free worksheet all about identifying your target audience.
Once you have that figured out, it's easy to make choices with your blogs. For example, if you're not sure whether to add in a little bit of humor or not, ask yourself how your ideal customer would respond to a joke in that context.
When your ideal customer is as real to you as the keyboard under your fingertips, it becomes SO easy to write your posts – because you have a fully fleshed out person to write them to!
Focus On Evergreen, Unique Content
An absolutely crucial piece of writing a successful blog post is remembering the context in which people are finding your site. You may be writing the post in the beginning of the year, but there's no telling when your readers are going to be Googling the question your article answers.
Further, make sure to select content that people are searching for. If you sit down and write whatever you feel like and post it, there's no guarantee that anyone but you will read those articles.
Say you own a house painting business. Potential topics could include the different finishes of paint and their best uses, the highest quality paint rollers at different price points, and the common mistakes you see DIYers make when painting their homes.
When coming up with topics to cover on your business' blog, the Google search bar and Google Trends can help point you towards good subjects to write about.
As long as you go through the brainstorming process with your target audience in mind and take time to write posts that build conversations, you'll see results.

PS: We can also help you with finding worthy topics – it's something Crossmore Marketing specializes in!
Don't Be Afraid to Dive Deep
There are others in the digital marketing space who will sell you fast and easy ways to rank – but Google is smart, and any hacks or quick wins won't help you long term. Google's algorithm is only getting smarter, and every day it's learning to tell when it's being pandered to. As it learns, it excludes those get-ranked-quick schemes.
The most effective and reliable way to consistently win snippets and rank highly in search results is simple: you HAVE to put in the time to write quality content that thoroughly explores the concepts you're writing about.
Organize Your Thoughts
There's nothing worse than opening a recipe you Googled and reading 5 paragraphs about everything EXCEPT the recipe. Answer the question that brought the reader to your content IMMEDIATELY and concisely.
Use headings and subheadings to clearly delineate your thoughts, too. Do everything you can to make it as easy as possible for your readers to find exactly what they're looking for.
After the brief answer, you can expand on the topic, presenting different points of view and answering secondary questions that may arise. If your reader wants more information they'll keep reading, I promise.
No one likes feeling manipulated, so teasing the answer or making them wait for it will only hurt your chances of becoming a trusted authority in the long run.
Stay Skimmable
Take off your small business owner cap for a second, and put on your normal person using the internet cap instead.
Whether you're comparing different products or services or learning a new skill, your Google research usually centers on where your money and time is best spent.
Now think about how much time you usually spend on one page during that process – it's pretty short, right?
Keep that in mind when you're writing your blog content. People are skimming at best, looking for information relevant to their unique circumstances and skipping the rest.
You want to write well-organized content that is easily skimmable. Avoid overly wordy or dense paragraphs.
When you keep your prose simple and direct, you sound like an approachable, friendly expert, which is the perfect position for you and your small business.
Links Are Friends, Not Foes
I know, I know, it goes against every fiber of your being to link out to other sites from your blog. You just got eyes on your work, why would you turn around and send those precious eyes somewhere else?
One word – credibility.
By citing your information, adding statistics, and quoting other notable people in your niche, you present yourself as a well-informed expert with valuable knowledge to share.
Linking to other pages tells your reader (and the algorithm) that you aren't focused on sales, you're focused on education and sharing of information.
This builds you a solid foundation for a relationship with your site visitors and the sources you link to.
Blogs are relationship builders, and the relationships you want to build should not only be with customers. Networking with other bloggers in your niche helps to grow your small business.
By building those relationships with other content creating businesses, you could get links from other sites to your blog, collaborative posts, or even sponsored posts. It's a win/win!
Engage With Your Audience!
Your blog posts will build the foundation for a relationship with your readers, but it may not answer all of their questions.
No matter how thorough your content is, you'll probably miss an angle or scenario that your audience is facing.
But, in your newly earned role of trusted advisor, you've created another opportunity for yourself! Turn those lingering questions into conversations with potential customers.
Comments on blogs are fertile grounds for relationship building. Don't let those opportunities pass you by!
If someone is asking a further question, they're probably not the only ones wondering. Answering them also helps inform everyone who's got more curiosity on the subject.
Conversations in the comments also get you one step closer to converting that person into a customer.
Build One Other Platform Alongside Your Blog
Blogging and writing articles will go a long way to getting you pageviews, but you can (and should) do more to promote the stellar content you'll be releasing.
Whether it's YouTube, Facebook, Instagram, Twitter, or LinkedIn, choose one social media platform to grow alongside your blog. Consider which platform your target audience spends most of their time on.
On whatever social media page you choose, you'll be able to present the full scope of your content and demonstrate your expertise, as well as engaging with potential customers who want to get to know you and your business better.
Before you build relationships with other blogs, these social media posts promoting your blog will provide links to your website, which gives it more credibility in the eyes of the Google algorithm.
Additionally, prospective customers looking into your business will trust you more if you have other presences online.
Read, Read, Read!
The only way that you can write better content than your competitors is to read – know what's going on in your niche, what others are writing, what the news is (even if you're not writing a news-style post), and what trends others are seeing.
It's important to stay informed – even if you've been in the business for 20+ years, things change…and that means you have to adapt.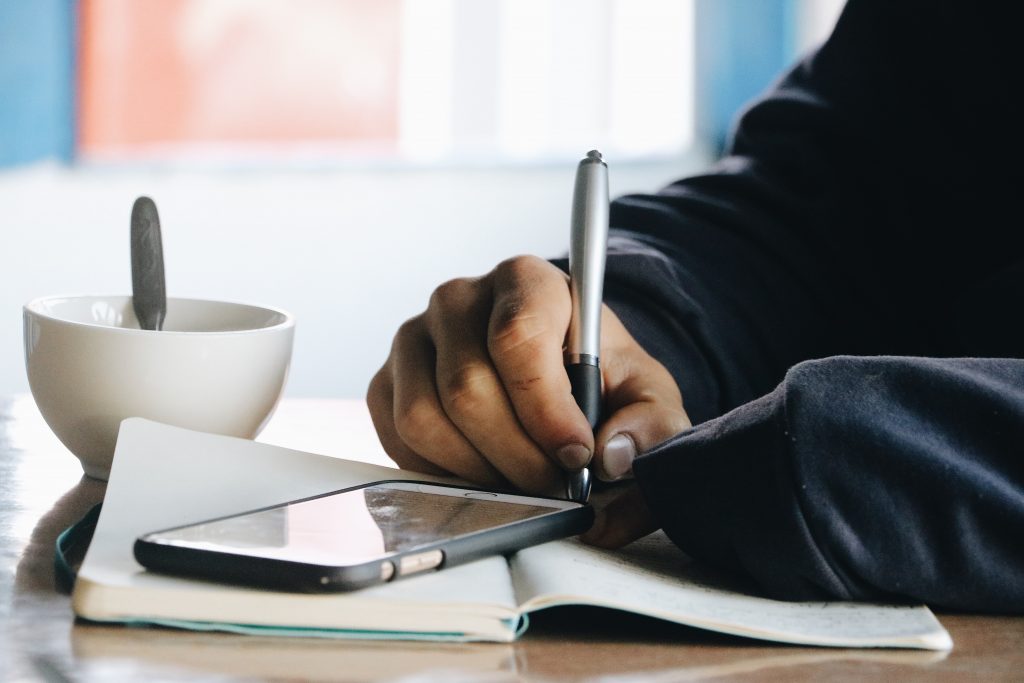 Blogs Are Still Relevant in 2023
While blogging has shifted scope significantly over the years, it's still a super relevant and useful digital marketing strategy. Your small business will absolutely benefit from having one.
A blog positions you as a relatable expert in your field, drives valuable traffic to your website, and gives you something to post about in your social media rotation.
The goal is to make a lasting impression on your readers with consistent, focused content and an authentic connection to you, the trusted expert.

Focus on adding value to reader's lives and engagement with your commenters, and you'll unlock the secret to converting a Google search query into a quality business lead.